We offer an extremely wide range of products consisting of innovative, ecologically sound acoustic building materials that have been specially designed to be installed in office buildings, banks, concert halls, village community centres, schools and kindergartens.
We also have tested and certified system solutions specifically designed for special areas such as indoor shooting ranges, indoor swimming pools and sports halls.
Our core competences are focused on the fields of acoustics and fire protection; our products are tested in accordance with the latest European standards and are available in a wide variety of different formats, colours and surface structures.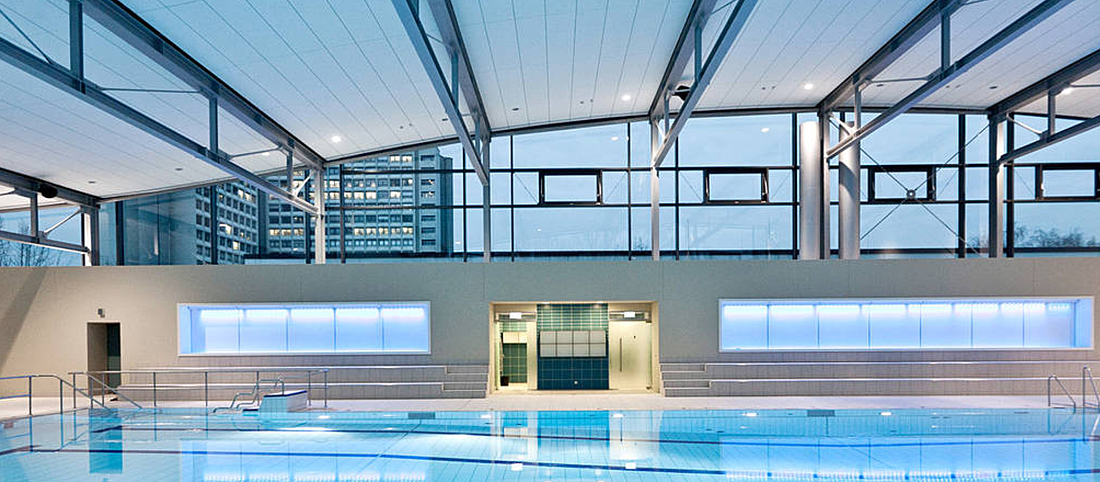 As the manufacturer we consider it our task to make approved ceiling and wall systems available to planners, clients and public authorities for them to accomplish the building they envisage; these systems are designed to fulfil a multitude of requisite boundary conditions such as acoustic properties, fire protection, light reflectance, stability, flexibility and above all the individual needs and demands of the user.
In the field of glass acoustic solutions there are, in addition to grid ceilings, seamless glass acoustic ceilings available with a wide variety of surface structures.
And we are also able to offer you seamless, acoustic cooling ceilings; in addition to a homogeneous surface they fulfil all the requirements placed on room acoustics and cooling performance.
It is possible to install our products made of metal as acoustic grid ceilings in popular formats or as acoustic core panels for cooling ceilings.
We are able to offer you acoustic partial areas / acoustical clouds made of glass as well as metal and acoustic foam. Our acoustic foam ensures the success of diverse formats through to and including free-forms and three-dimensional shapes. It goes without saying that in addition to ceiling systems, acoustic partial areas and cloud solutions we also offer wall absorbers. This product is ideally suited to optimize the acoustic environment, in particular in rented properties. We hope that our new homepage provides you with a platform that will help you to choose the most suitable product for your requirements.